Condo Building Envelopes
Cobra Construction Company has been working closely with Homeowner Associations, Property Managers, Apartment Owners, Attorneys, and Building Envelope Engineers on construction defects for over 15 years. It is extremely important for anyone taking on the task of rehabilitating multi-unit residential buildings to understand the laws that have gone into effect in recent years, and know whom to turn to when it comes time to start planning a project.
Building Smart
When applying for a permit to perform new construction or rehabilitative work on a multi-unit residential building with more than two attached units, where the work is more than 5% of the assessed value of the building, a building enclosure plan prepared by a licensed engineer or architect is required. The law stipulates:
Stamped and signed drawings, specifications and inspections for moisture intrusion protection at building enclosures including roofs, walls, balconies, columns, decks, windows, doors, and vents.
Inspections by qualified, independent inspectors during construction. Inspections can be performed by the licensed building envelope consultant (engineer) who prepares the design documents. This person can also act in the capacity of the Construction Manager if the owner so chooses.
Water penetration resistance testing at wall penetrations, including samples of windows, doors, dryer vents, etc., with induced air pressure.
Prior to final acceptance by the building department, a signed letter from an independent inspector needs to be submitted certifying the building enclosure has been inspected and the construction complies with the building enclosure design documents.

For additional information on Washington State Legislation regarding the rehabilitation of multi-unit residential buildings follow this link:
http://apps.leg.wa.gov/rcw/default.aspx?cite=64.55
How Good Planning Controls Costs and
Translates Into Successful Projects: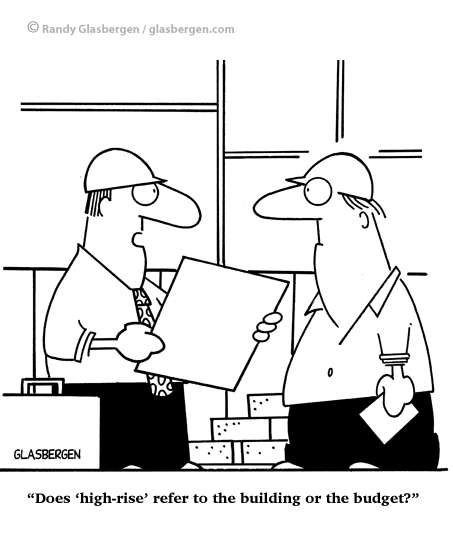 Developing clear building requirements will undoubtedly lead to more precise budgeting and a greater chance for receiving accurate bids. Consider hiring a Construction Manager or Building Envelope Engineer to assist in developing a scope of work with clear requirements, details, preparation of bid forms, qualifying contractors, answering construction related questions and evaluating the bids. This will set clear expectations for General Contractors, reducing their risk and lowering the price. Keep in mind that detailing, which goes well beyond manufacturers' standards or typical condominium building practices, can actually increase construction cost, so finding the correct designer for your job is an important step to controlling your construction budget.
If you need help finding a Construction Manager, Building Envelope Engineer or a bank for financing your community project, we can direct you to several reputable companies we have worked with on past projects.
HOA/Property Owner: The owner(s) play a key role in developing a scope of work, budget, and the actual construction team. Owners also ultimately have the final say when it comes to aesthetics, material selection, budget and project timing.
Property Manager: The Property Manager will assist with any coordination or communication issues between the construction manager or general contractor and homeowners. Having a property manager who is familiar with the inner workings of the community is helpful when construction is underway.
Construction Manager: The CM is typically responsible for reviewing contractor Submittals, Billings, Change Orders, Critical Path Method Schedules, owner concerns and the overall budget. The CM will also respond to general contractor inquiries related to the scope of work.
Architect / Building Envelope Consultant: The architect or consultant can also act in the capacity of the Construction Manager. Since this person(s) is responsible for developing the plans, details, and scope of work, they are usually best equipped to handle the responsibilities of the CM.
General Contractor: Generals are responsible for performing the work and complying with all aspects of the construction documents. The GC will direct and support any subcontractors on the project, and will coordinate construction activities with the homeowners and the rest of the project team throughout the duration of the job. It is also the General Contractor's responsibility to ensure all subcontractors are following the plans, specifications, construction timeline, and proper safety practices, and to verify that material suppliers are being paid in a timely manner. This important step protects the owners from possible claims filed against their property.
Subcontractor: Subs include specific trades such as roofers, painters, electricians, and plumbers. It is important that any subcontractors hired by the General Contractor be experienced and reliable and understand their role as it relates to the project scope. Having a good group of well managed subcontractors on a job will have a positive impact, whereas failing subcontractors can lead to a variety of problems for both General Contractor and Owner.
Drainage, Drainage, Drainage
With all building envelope designs, the ability of the building's cladding system to keep moisture out and allow water to drain away from the structure is critical. There are several different ways to create a proper drainage plane behind the siding including what is commonly referred to as a Rainscreen System. A Rainscreen adds an open space behind the siding, separating it from the structure's exterior wall surface.
By adding a drainage mat or a properly shingled layer(s) of building paper at the exterior walls, a drainage plane is created allowing any moisture that is able to penetrate the siding to flow down and away from the structure before damage can occur.
When establishing this drainage plane, all building components need to be shingled into this weather resistive barrier (WRB) behind the cladding. This includes windows, doors, dryer vents, metal flashings, decks surfaces, roofs, foundations, and any other susceptible building penetrations or transitions.
Below are sample illustrations of typical building components that must be incorporated into the building envelope drainage plane. Window Sample | Deck Sample | Caulking Sample | Exterior Wall